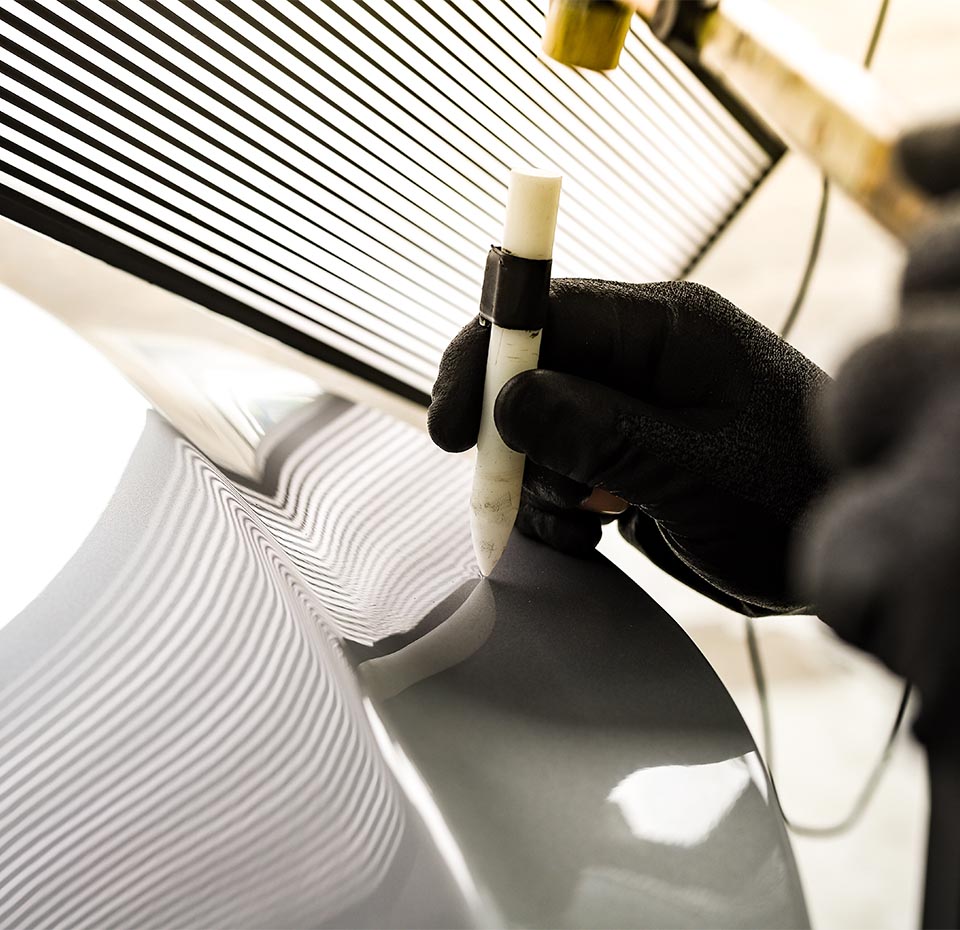 Book your professional dent removal with ProColor Collision Wheaton Red Deer
Dents can be an unsightly addition and can ultimately devalue your vehicle.
Our certified team completes all dent removal repairs and offers a quick turnaround. We also offer warranty on paint and repair jobs for added peace of mind.
Continue reading to learn more about our paintless dent removal services or click below to request a quote.
It's important to know what kind of a dent qualifies for paintless removal.
Generally a dent must be both of these to qualify for paintless dent removal:
Under the length of a credit card and,
Must not be located on a seam or edge
If your dent may have one or more of those conditions, click below to learn more about our Collision Repairs process.
To find out more about our Dent Removal service, request a booking with our team below