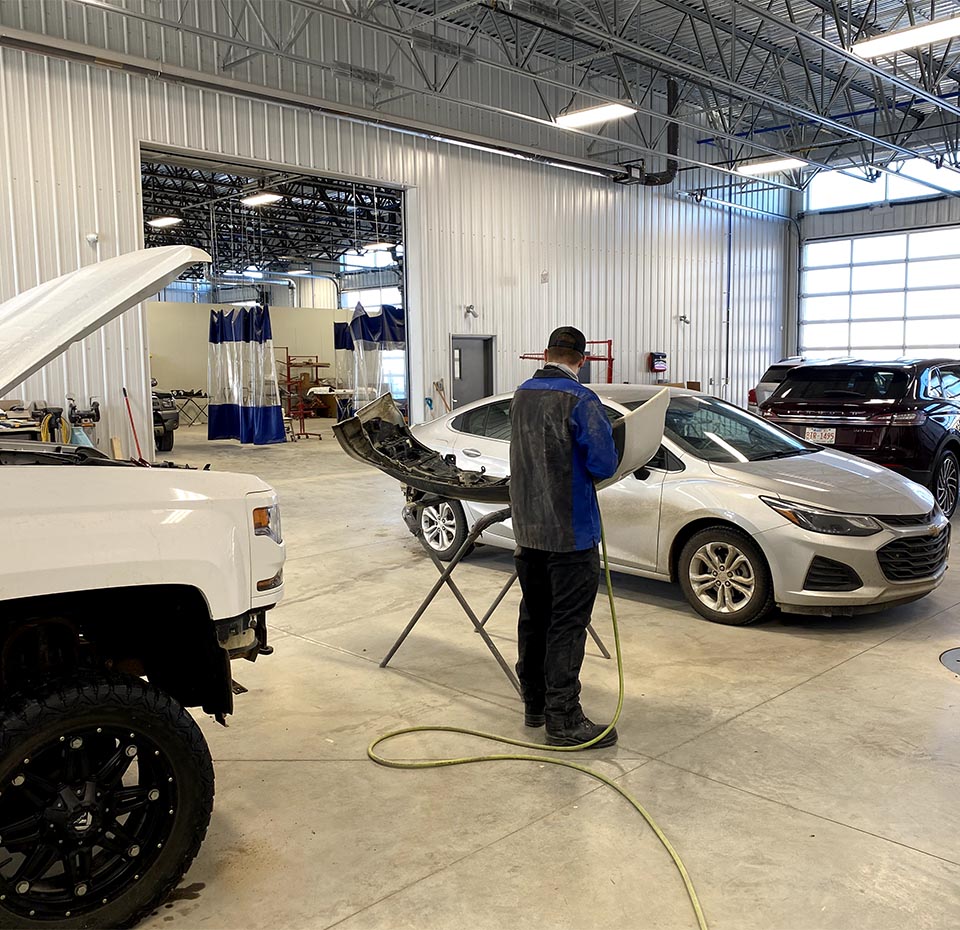 We take care of all your auto body repair needs - from Quotes to Repairs
Car accidents can be frightening, but the repair process doesn't need to be.
At ProColor Collision Wheaton Red Deer, our I-CAR accredited team work with you and your insurance company to get your vehicle back on the road sooner. We use OEM (Original Equipment Manufacturer) parts, where permitted, and provide image documentation prior to and after completing repairs.
To learn more about our Repair Process, click the link below: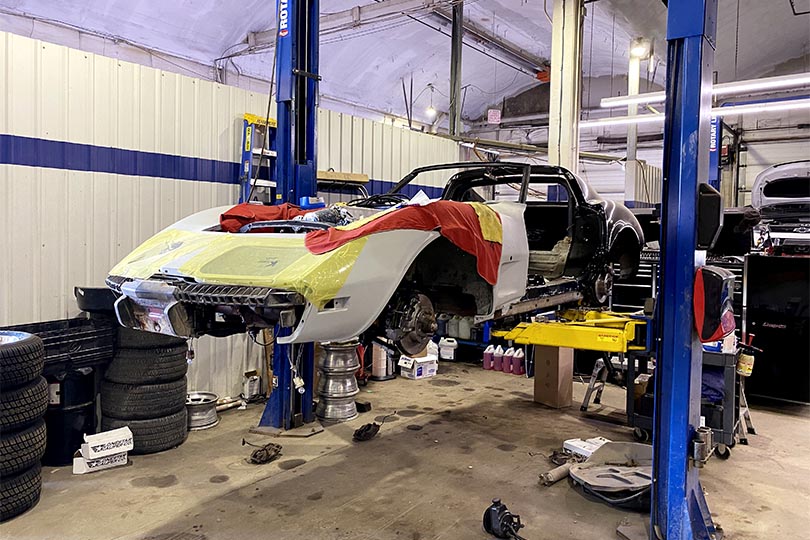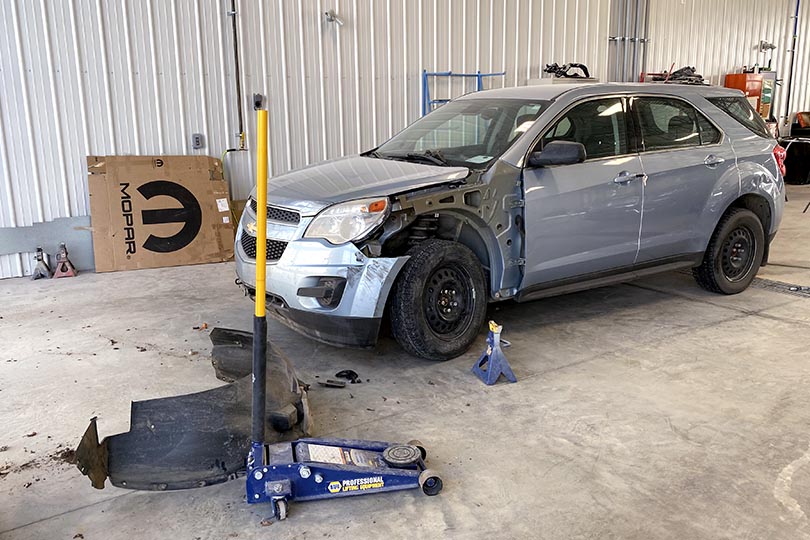 Our state-of-the-art collision centre features the latest tools and equipment to ensure your vehicle is repaired to the highest standard possible.
Our Collision Repair services also benefit customers who are building or restoring a vehicle and simply want to check their build is structurally sound.
To learn more about our facility and equipment, click below:
Meridian Laser Measure Tools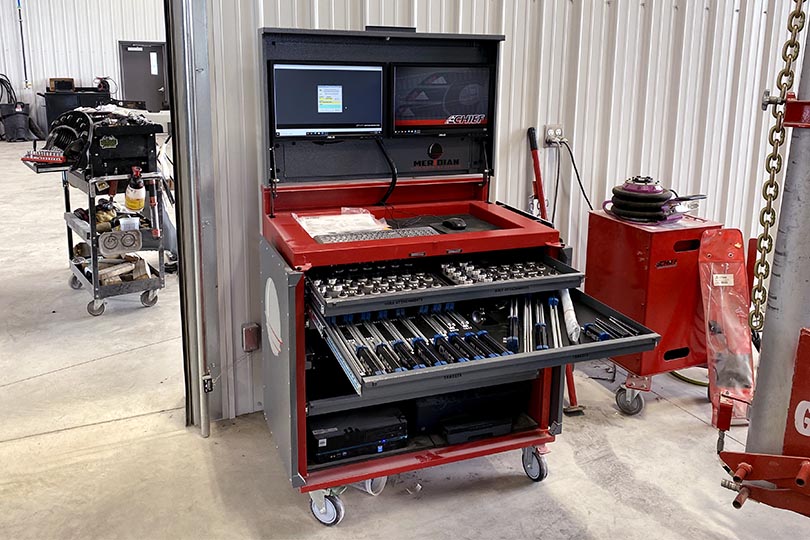 Ensuring a vehicle is structurally sound is essential prior to making any repairs.
At ProColor Collision Wheaton Red Deer, we use Meridian's Live Mapping System to scan a 3D blueprint of customer vehicles to detect damages that may not be clearly visible to the human eye. Its high-powered laser provides precise measurements to ensure a stable structure, thermal resistant technology for temperature inconsistency gains and advanced optical components to provide accurate readings.
Goliath Frame Straightener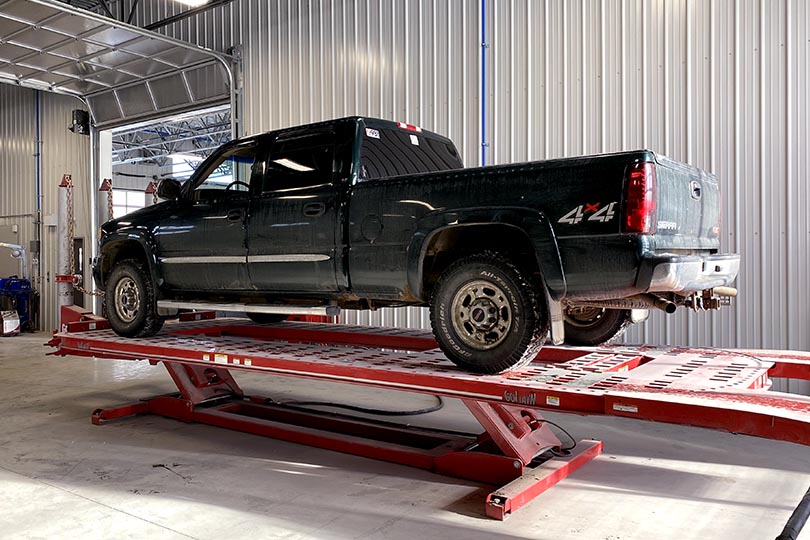 Goliath technology repairs vehicles with pin-point accuracy.
Working hand-in-hand with our Laser Measurement technology, our Goliath Frame Straightener takes the data from 3D laser scans and uses a 360° pulling system to straighten vehicle body frames. This machinery applies equalized pressure to repair structurally damaged framework without compromising other parts of the structure; this is thanks to its sturdy construction designed to steadily hold the vehicle in place.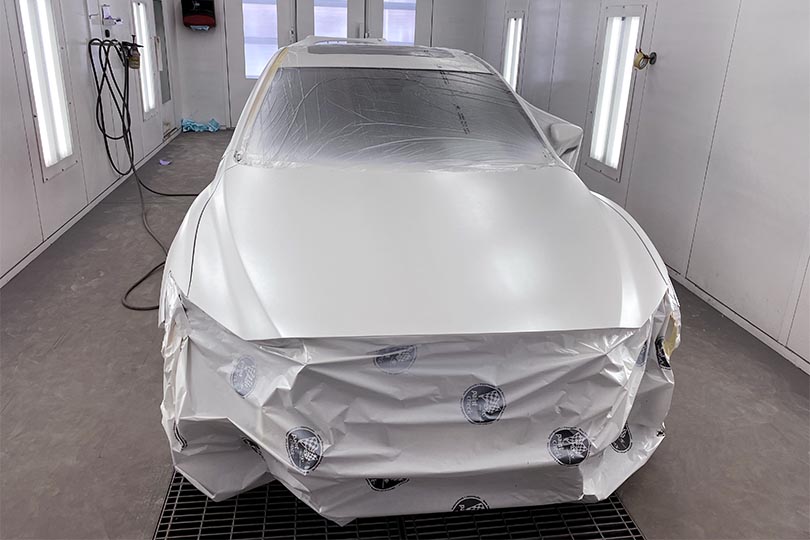 Ensure your next paint job is of the highest quality by taking advantage of our brand new Ultra© XD paint booth.
Measuring a massive 30ft, our Global Finishing Solutions paint booth offers adequate lighting to increase visibility during paint jobs, downdraft airflow for controlling overspray and consistent airflow for operator safety.
Our Ultra© XD paint booth also features a number of energy-saving capabilities such as recirculating up to 90% of the air used and saving up to 60% electricity.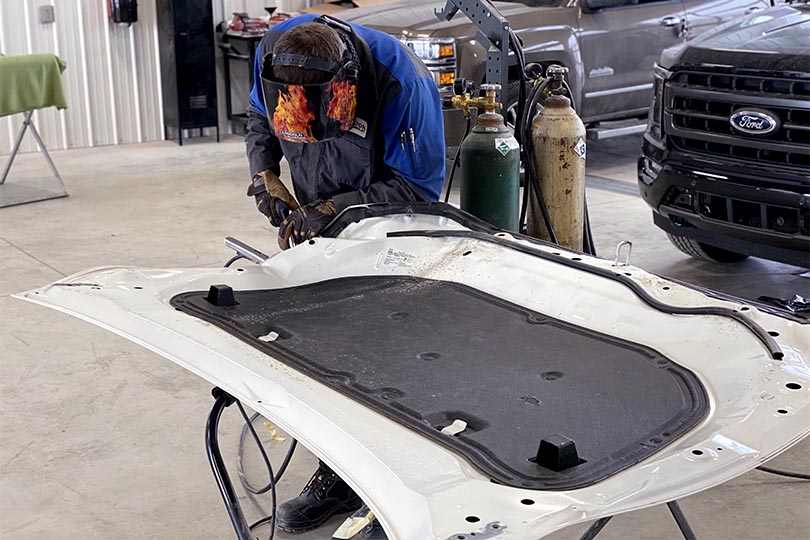 Our team of certified Steel and Aluminium welders are available for small welding jobs through to larger collision repairs.
Contact our team to learn more about our welding capabilities.
Have you or someone you know has been involved in a vehicle accident?
Make the repair process easy by requesting a quote with us today.