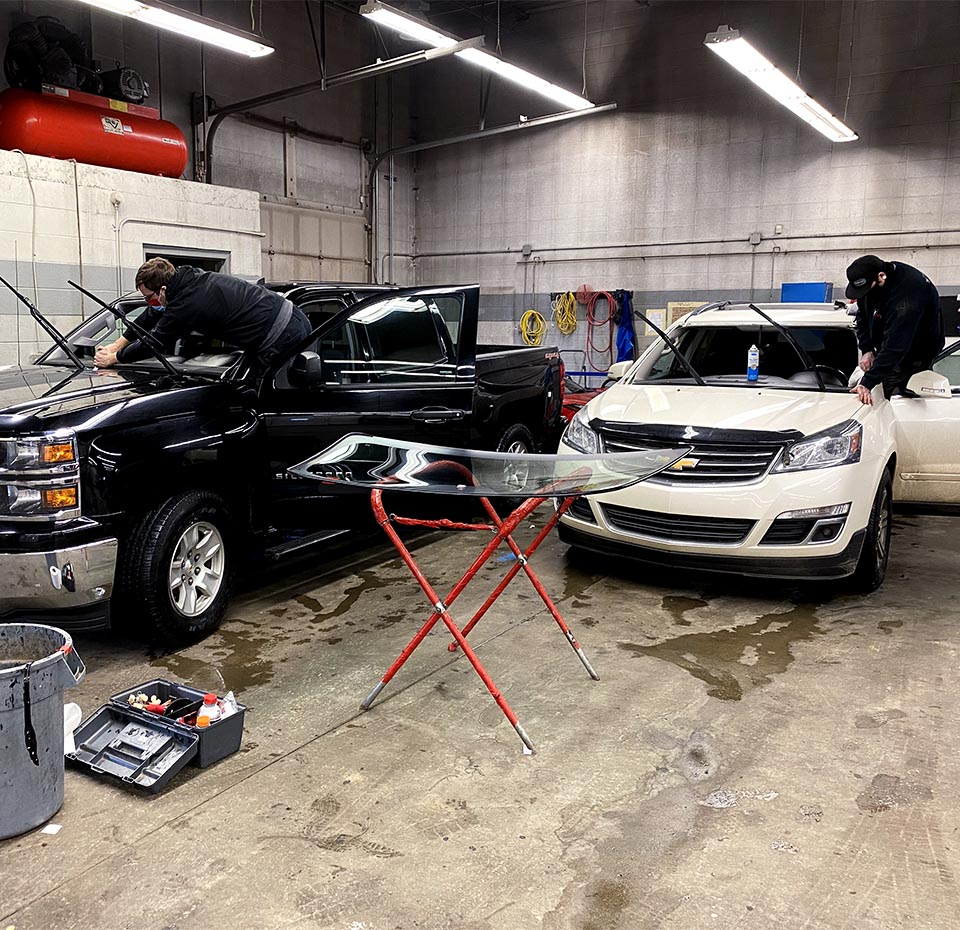 Receive expert glass repairs and advice at ProColor Collision Wheaton Red Deer
Small chips can often turn into larger cracks so it's important to manage them as soon as they happen.
At ProColor Collision Wheaton Red Deer, our expert team are all too familiar with replacing and repairing damaged windshields, particularly during snow season.
Our full windshield replacement service usually takes 24 hours to allow the new windshield to completely cure. For this reason, we offer customers the use of a complimentary current model year loaner vehicle for the duration of the repair.
Customers have the option to choose from either original or after-market parts and we also offer warranty on all our glass repair jobs.
To arrange glass repair for your vehicle, reach out to our team by requesting a quote below