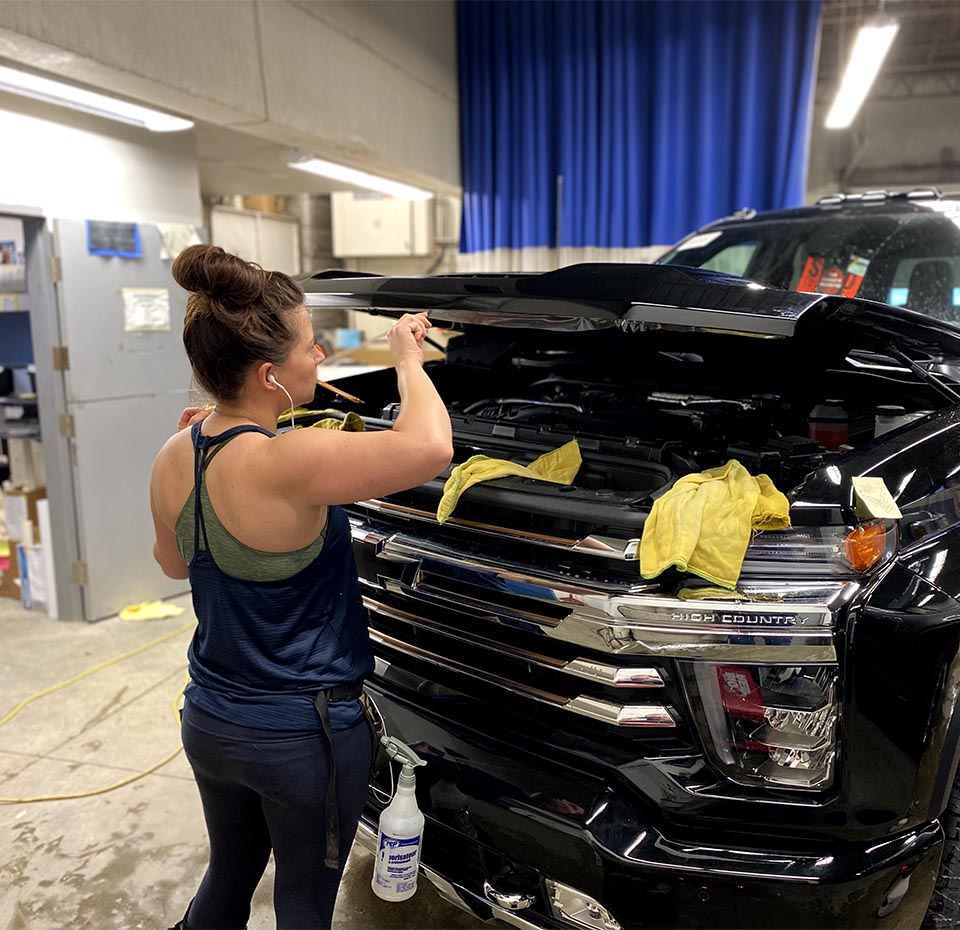 Add value to your vehicle in one easy step
At ProColor Collision Wheaton Red Deer, we understand how important vehicles are to our customers and how disheartening it is when they're damaged.
To protect your investment from road debris, sun damage and minor scratches, we recommend applying SunTek Paint Protection Film to your exterior paintwork.
SunTek creates a thin layer of additional protection against a number of natural damages and man-made accidents for added peace of mind. This is especially beneficial during seasons of heavy snowfall when gravel and salt are applied to roads. Upon completion, we also provide customers with a factsheet, including important information and after-care instructions.
To arrange protective coating for your vehicle, make a booking with our team today.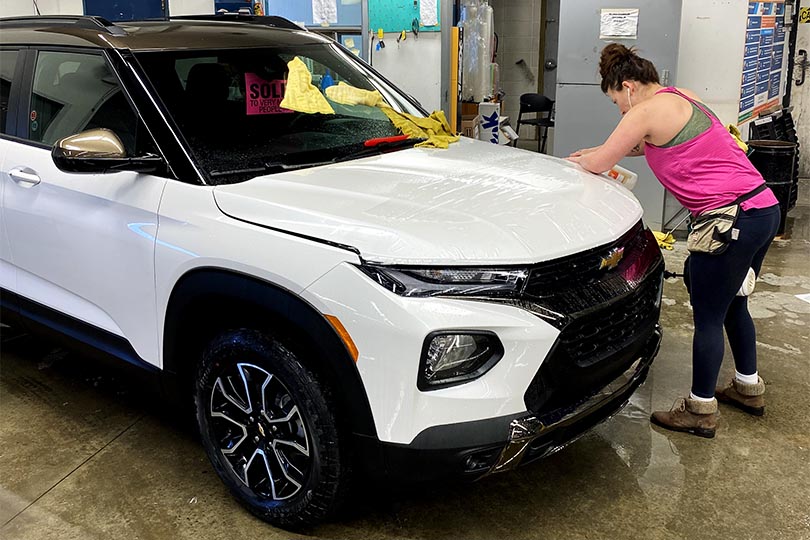 Benefits:
Protects against harsh sun damage
Guards paintwork against insects, salt, rock chips and other road debris
Adds resale value to your vehicle
Adds a sleek finish
Minimises scratches
Minimises the need for repainting due to environmental damage
Covered by a minimum 7 years warranty